Moist apple muffins with chunks of apple and cinnamon flavor! Fresh out of the oven and on to the breakfast table, start the day right, with family and delicious, warm muffins!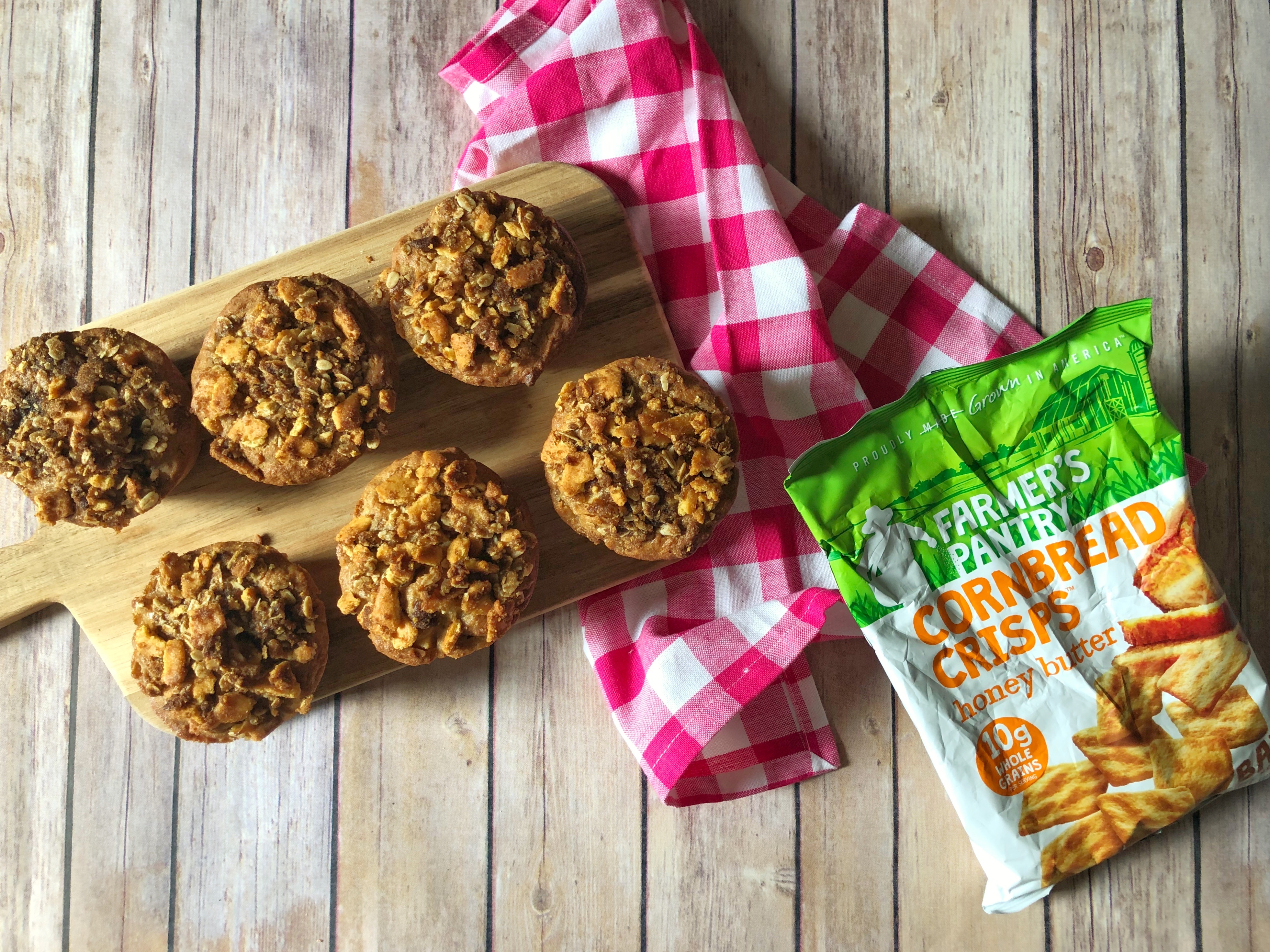 These super easy to make, Apple Cinnamon Muffins are incredibly moist and full of flavor. A great way to use up those apples you have laying around.
Ingredients: 
Muffins: 
¾ cup brown sugar
½ cup granulated sugar
¾ up melted butter
1 teaspoon vanilla extract
2 eggs, room temperature
½ cup milk
½ cup unsweetened applesauce
¾ chopped apples
1 teaspoon ground cinnamon
1 teaspoon baking powder
2 ½ cups white whole wheat flour
Topping:
1/2 cup brown sugar
½ cup crushed Farmer's Pantry Cornbread Crisps
3 tablespoons old fashioned oats
3 tablespoons melted butter
1 teaspoon ground cinnamon
How To Make:
Preheat your oven to 350 degrees and grease a large muffin tin.
Take your apple cubes and put them in the microwave for 1 minute to slightly soften them.
Mix together the sugars and butter. Then add in the milk, vanilla, and eggs.
Next mix together the cinnamon, baking powder, and flour. Then, mix into wet ingredients in batches.
Next mix together the cinnamon, baking powder, and flour. 

Fold in the apples. 

Divide the batter among the muffin tin, filling each cavity ¾ of the way full. 
Make the topping by combining all the ingredients. Scoop 1-2 tablespoons on topping on top of each muffin cavity. 
Bake for 35 minutes or until a toothpick comes out clean.
Enjoy!